Custom Painted Raised Panel Valances
Item # 27689
---
Please Choose Or
Scroll Down For More Info

:
---
Starting at: $234.81 / Each
---
Custom Unfinished Wood Valances

The illustrations below represent typical valances
Finished and painted valances are available and come sanded and finished with color coats and then a conversion varnish topcoat. (see finishing specifications for details)
---
Pricing Note: Valance price is based on Valance style charge plus material per square foot from option menus above
---

Choose your custom valance design


(Click any valance to enlarge image)
Most Popular - Standard Design Raised Panel Valance


(Only in pattern shown -- Click to enlarge)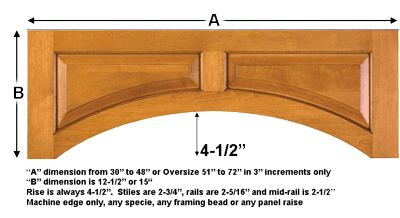 Select Your Door Material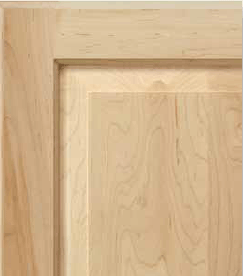 Paint Grade Hard Maple

Select Your Colourtones Paint Color
Pictures below are representative of the Colourtone Paints and glaze combinations available.
Consider ordering a sample of your finish color/wood combination.
Colourtones Paint Finishes


(Click on picture for larger image)

Antique White
Burgundy
Cadet Grey
Chesapeake
Creamy Butter
Crystal White
Designer White
Ebony
Ebony on Red Oak
Frosty White
Hearthstone Grey
Metropolitan Grey
Sage
Sandstone
Slate Blue
Colourtone Paint Finishes with Glaze


(Click on picture for larger image)

Burgundy with Coffee
Chesapeake with Caramel
Chesapeake with Coffee
Chesapeake with White
Creamy Butter with Chai
Creamy Butter with Coffee
Creamy Butter with White
Crystal White with Caramel
Crystal White with Chai
Crystal White with Coffee
Crystal White with Oyster
Crystal White with Pewter
Designer White with Coffee
Designer White with Oyster
Designer White with Pewter
Frosty White with Chai
Frosty White with Coffee
Frosty White with Pewter
Hearthstone Grey with Coffee
Hearthstone Grey with Pewter
Sage with Coffee
Sage with Pewter
Sage with White
Sandstone with Coffee
Sandstone with Pewter
Sandstone with White
Slate Blue with Coffee

Select An Optional Glaze Color
Brown
Caramel
Chai
Coffee

Oyster
Pewter
Sable
White

Choose Your Framing Bead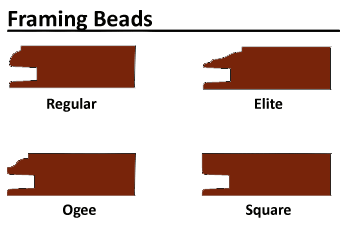 Choose Your Panel Raise Style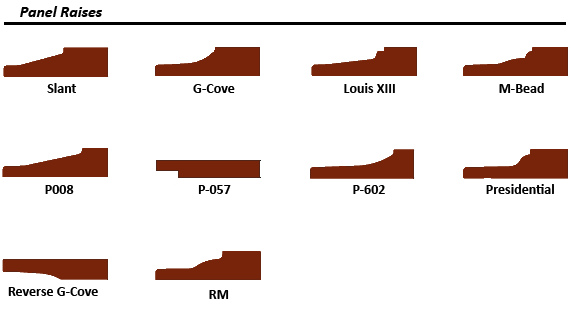 Solid wood panels may be comprised of multiple pieces of wood joined together to achieve the necessary width. Inverted panel IP115 is charged as raised panel plus the additional charge reflected above in the option menus. Doors 45" tall and greater will have a center rail installed (RP120) to help prevent warpage (unless otherwise specified).
All illustrations displayed above are computer generated to represent the actual product as closely as possible but may not be exact. If you are seeking an exact match, contact us.
Download Valance Information Packet
Product Warranty Information
Information about Conestoga product and finishing warranties.
Finishing Notes
When ordering unfinished, products should be properly prepared prior to applying any finishing products. Be sure to read and understand the instructions provided by your finish manufacturer. You may need to perform additional sanding to prepare your products for finishing.
Cabinet valances and other accessories are your way to reflect your personal vision on the look and feel of your kitchen. By selecting a new cabinet valance for new construction or replacement cabinet doors for remodeling, you will find that your kitchen becomes your personal space in a whole new way. Custom valancess are available in a great selection of wood species which you will finish with your chosen stain, paint or finish.

(Click on link or image above for measuring guide)