Vitus 45 Degree Standard Duty Hinge
Item # 601
---
Please Choose Or
Scroll Down For More Info

:
---
---
45 Degree Click On Euro Hinge
18mm Crank Standard Duty with Press-in Dowels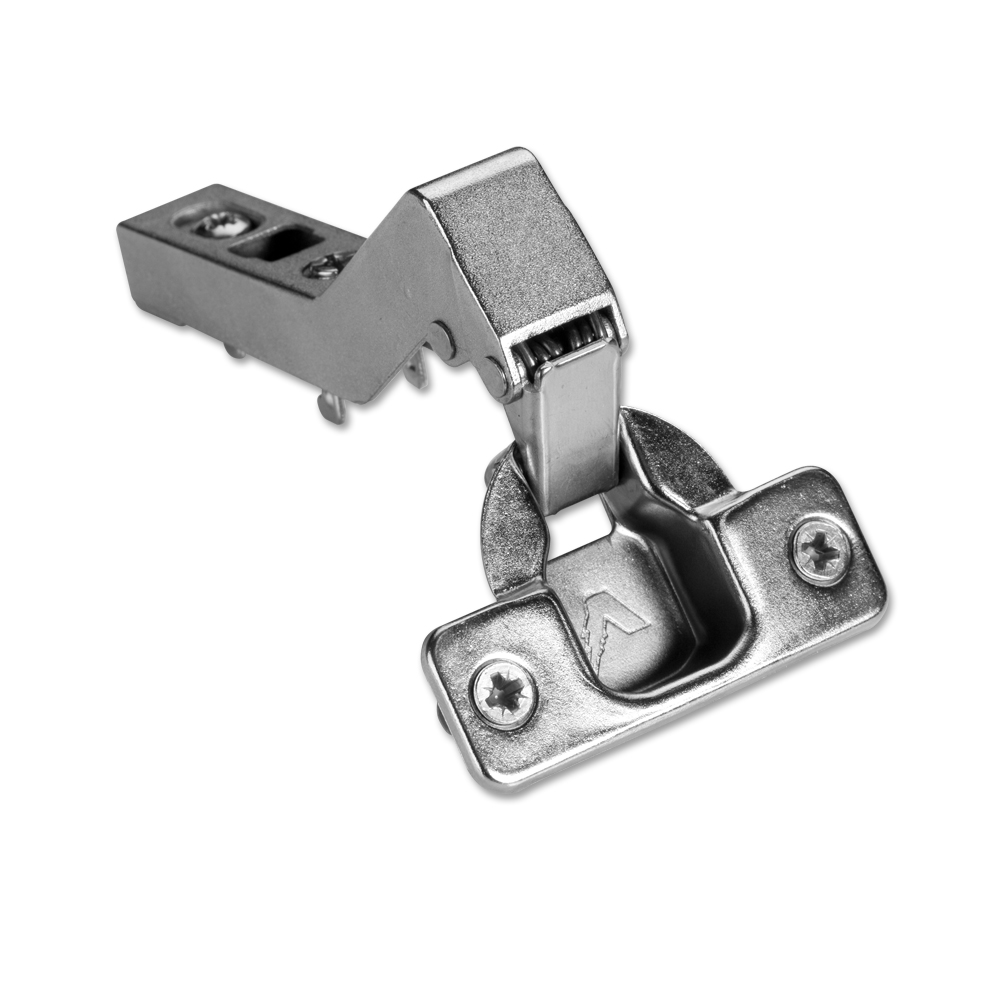 Specifications:
18mm crank
105 degree opening angle
1-stop action
Hinge and plate provide 6-way adjustability
Cold rolled steel with nickel plating

45mm boring pattern

Recommended for use with 400 series 0mm mounting plate

---
Do I need Press-on or Screw-on hinges?

Standard hinge installation screws work well in solid wood stock and plywood, but screws lose strength in medium density fiberboard (MDF) or particleboard. If your cabinet doors or cases are made from these materials, you may want to choose hinges that include barbed plastic inserts that fit in predrilled holes. Tightening the installation screw pushes each dowel against the wall of the hole for a firm grip.

Back side of press-on hinge - note the dowels
Back side of screw-on hinge - no dowels
Cabinet door prepared for press-on hinges
Cabinet door prepared for screw-on hinges
Note: The press-on type hinge was developed for the manufacturers as a way to automatically align hinges and place them on the cabinet door in the proper location by just "pressing" them into the holes. The dowels in that case are already mounted. If you are replacing this type of hinge, you can get either type of hinge and either use the new dowels (which are already attached to the hinge) or you can use the screw-on and just use the screws already in your doweled door.
---
Model 500.0N20.05
Download Specs
Sold each
Minimum order 2