Rev-A-Shelf Vanity Door Mount Scale Holder
Item # 28411
---
Please Choose Or
Scroll Down For More Info

:
---
---
Rev-A-Shelf Vanity Door Mount Scale Holder
What you hate about scales? Picking them up to clean, tripping over them and of course their honesty. Okay, we can't help with everything, but with Rev-A-Shelf's scale holder, two out of three ain't bad. This door mounted storage rack allows you to store your scale off the floor and securely inside of your cabinet.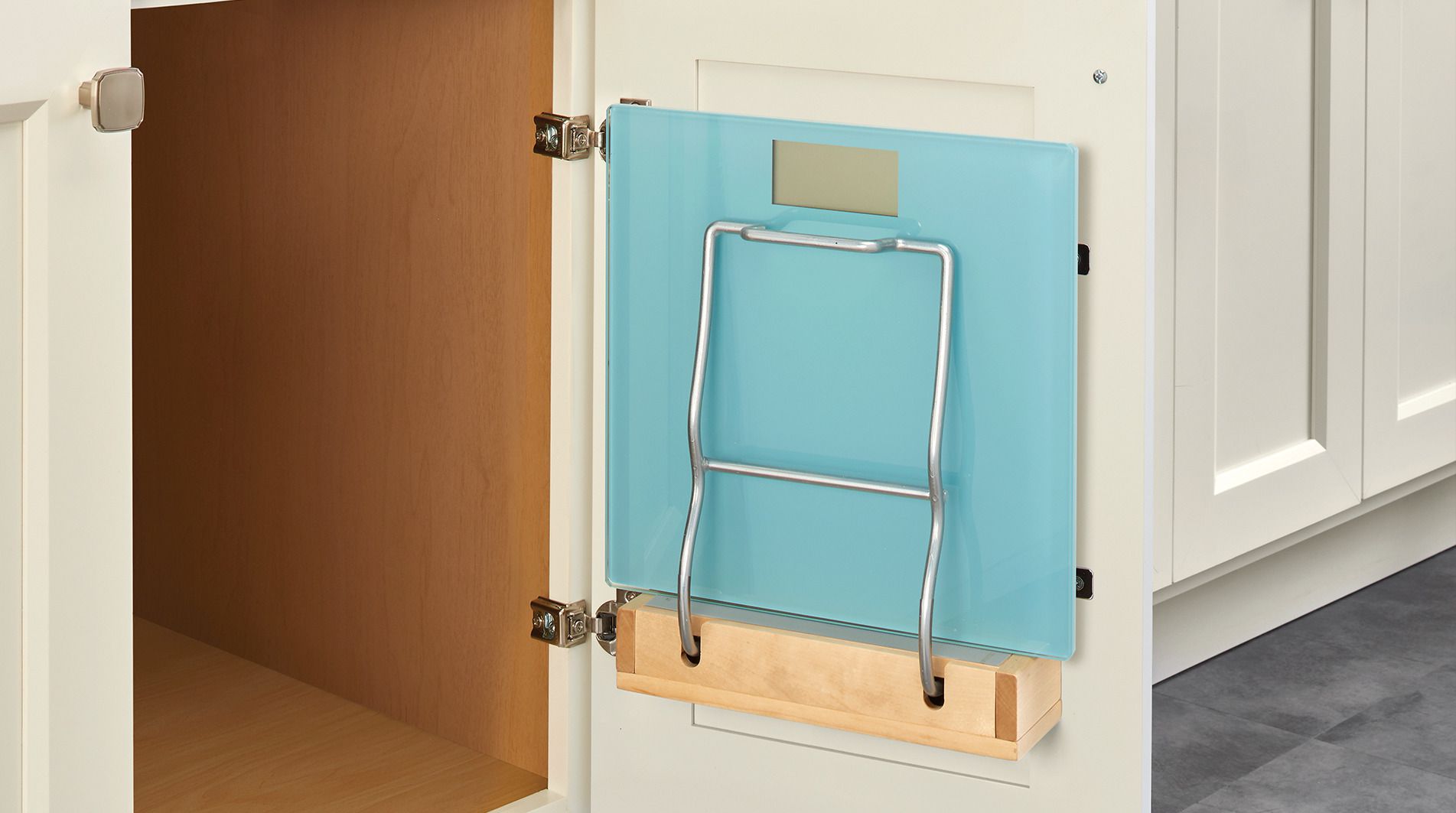 Features

Maple frame with semi–gloss finish

Scale clip holds a minimum of 0.8" to 2.0" maximum

Torsion spring with non–skid coating

Adjustable door mounting brackets

Minimum cabinet opening: 15" W x 5" D 18-1/2" H

Scale not included

Minimum Cabinet Opening Height
Minimum Cabinet Opening Width
Minimum Cabinet Depth
Actual Pullout Width(w) by Depth(d) by Height(h)
18 1/2"
12"
5"
10 1/2"(w) X 3 5/8"(d) X 12 1/2"(h)
Sold Each