Reverse-A-Rack Spice Rack
Your perfect cabinet storage solution
No more "hard to reach" cans, spices and other items! With the Reverse-A-Rack's 180° rotation, everything can be within easy reach. From the back or the front, the Reverse-A-Shelf makes is the solution for 30" tall upper cabinets. The Reverse-A-Shelf includes 3 real wood shelves, two of which are adjustable.
Installation can be easily accomplished with the included mounting hardware and instructions (download the instruction sheets) Here's a tip from another one of our satisfied customers:.
Installation comments: the unit we received, 15" unit's top and base platforms are 11.5" deep. We cut off 1" off the rear of each board to fit our 10.5 depth cabinet...even though the description on the site says it fits a minimum 10.5 cabinet depth. It doesn't say you'll need to pull out your trusty saw...or need a do-it-yourself'er...and cut off an inch to make it fit. Lol! The inside height of our cabinet is 31.5" and adjustment allowed that extra height...however the facial of our cabinet interfered with the top mechanism, so we cut down the plastic bar to clear the front when operating it. Other than those two things, it works perfectly.
Product Features
Available in two cabinet widths (outside measurements)
15" or 18" width x 30" height (see minimum clearances below)
Works with either face frame or Euro-style cabinets
Height can be modified to fit cabinets shorter than 30''
Minimum cabinet depth is 10-1/2''
Minimum opening size requirements:
For 15" unit - 11" minimum opening
For 18'' unit - 14" minimum opening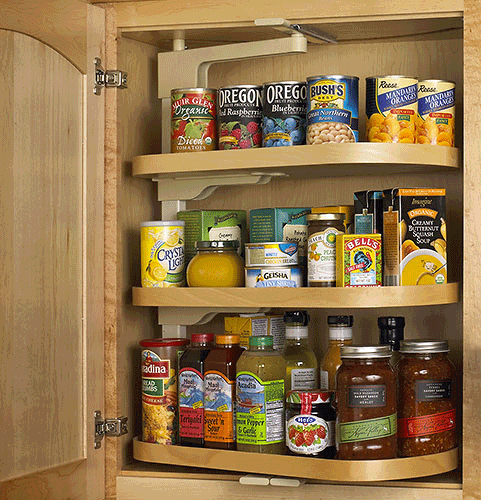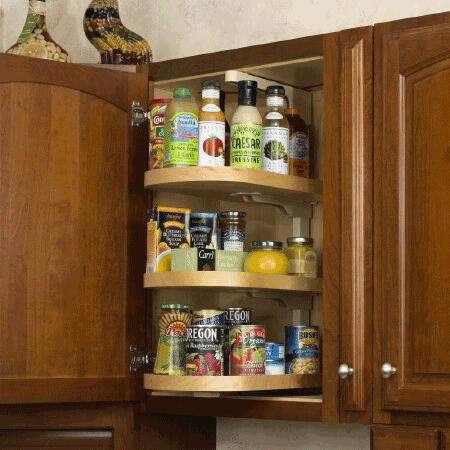 All units are shipped direct from manufacturer.
This manufacturer has a 25% re-stock fee.