These pegs will look great with your shelves and the price will look great with your wallet!
These 1/4" (peg post size) shelf supports are great looking as well as functional. The flat side provides a surface for the shelf to rest on and helps to reduce rocking.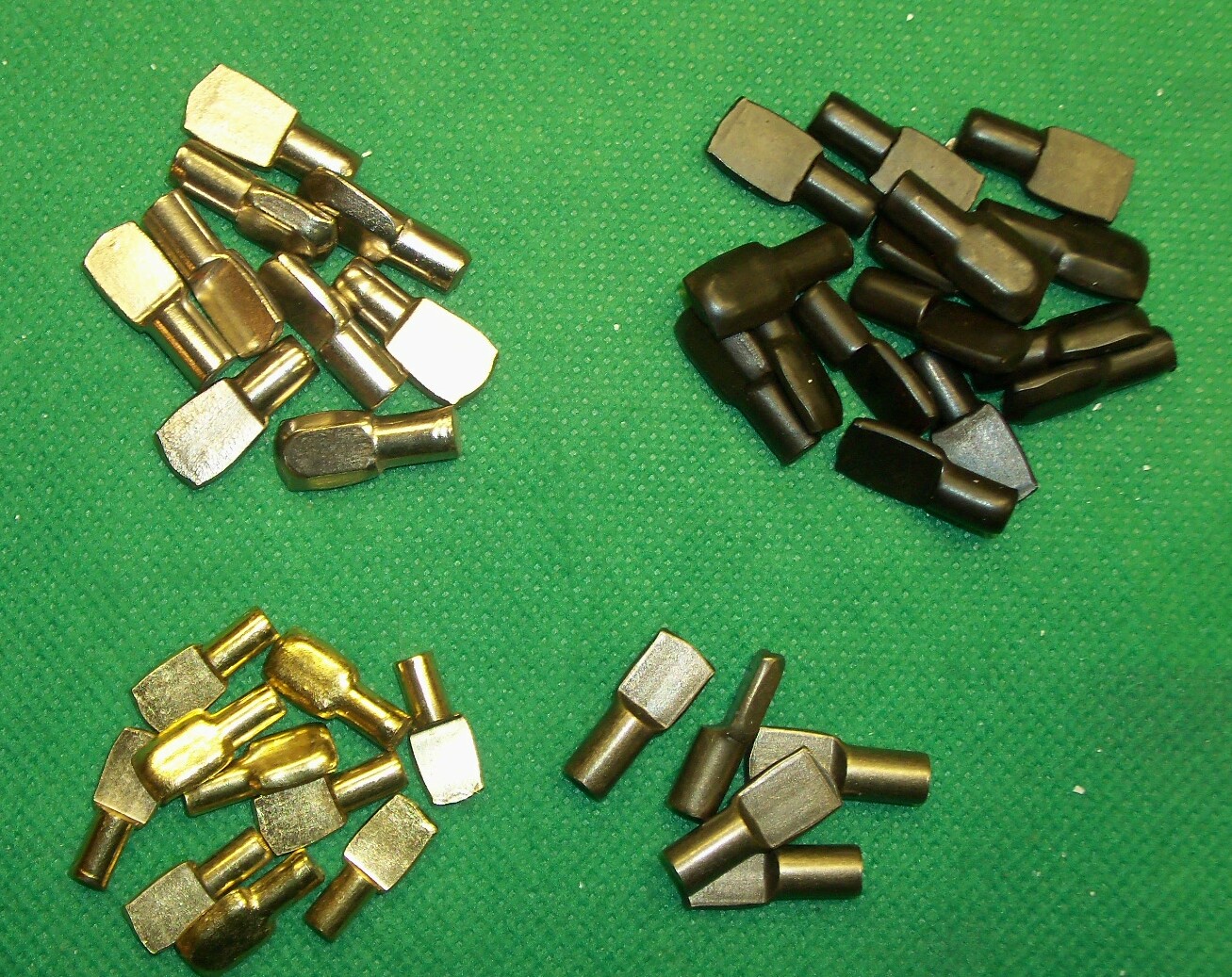 Top Left: Nickel; Top Right: Black; Bottom Left: Brass; Bottom Right:Antique (sold out)
Take a look at the decorative sleeves we use to dress up our adjustable shelves. See them here.
Sold in pack of 20