Table of contents
Thomas Creek Wood Countertops
What Makes Our Wood Tops So Good?
When Beauty and Craftsmanship Matter
Created by nature...
Crafted for you.
They're more than something beautiful to behold. They draw visitors to your kitchen and serve as a source of culinary inspiration. All the elements in a room are brought together with simplicity and elegance, which is precisely what you would expect with Thomas Creek. Your kitchen countertops will always be a warm invitation to friends and family to come together.
Even the name is inspired by nature - the Thomas Creek that runs behind our Omaha headquarters. Itself an unpredicably meandering stream, reflecting the flickering sunlight sneaking through the canopy of trees that line its banks.
In our line of Thomas Creek Wood Tops, you'll find unique patterns that could only be created by nature. Then they're carefully cut and finished to enhance their beauty, ultimately becoming the perfect countertop complement to your kitchen.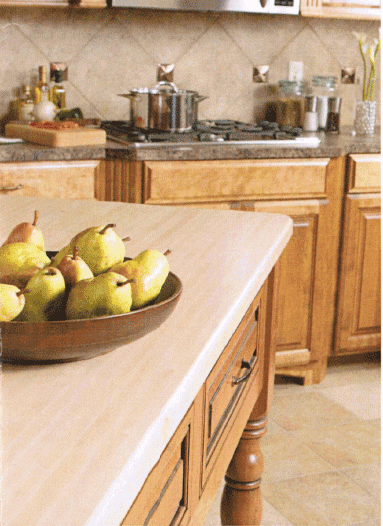 Wood characteristics
that are one of a kind
Designed to suit your style and yoursense of practicality, Thomas Creek Wood Tops feature wood that is selected for its superb quality and elegant design. Yet, it is able to withstand the daily rigors of busy kitchens for a lifetime.
Our warranty, the assurance of quality.
At Thomas Creek, our warranty guarantees our wood tops. In fact, we will correct or replace the product in the unlikely event that it does not meet the written specifications as a result of manufacturing or workmanship for one full year.
Advantages that make
a lasting impression.
Day after day, year after year, you'll continue to love the performance and versatility of your Thomas Creek Wood Tops, with advantages that include:
Natural beauty
Long-lasting
Heat resistant
Sanitary and food safe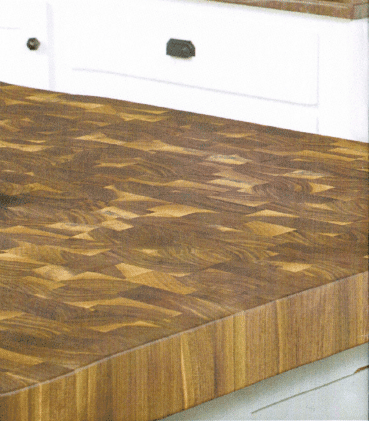 Offering Classic Wood Species
Alder
Ash
Birch
Cherry
Hard Maple
Oak
Walnut
Beech (FSC Certified)
Lyptus (FSC Certified)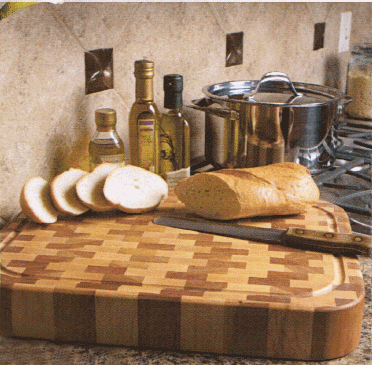 Our Promise To You
Producing quality products in a timely manner is our promise to you. Whether you want an individual cutting board, an island prep area or all of your kitchen surfaces in solid wood, Thomas Creek can offer you the custom, quality work required to meet your desires.