Omega National Spiral Tambour Track System
Item # 28392
---
Please Choose Or
Scroll Down For More Info

:
---
Starting at: $14.18 / Pair
---
Omega National Spiral Tambour Track System
Spiral track system designed for flush mounting. Accomodates almost any size tambour door of 3/16" thickness. System holds up to 21" wide tambour door. Can be fastened with 3/8" staples or pan head type screws.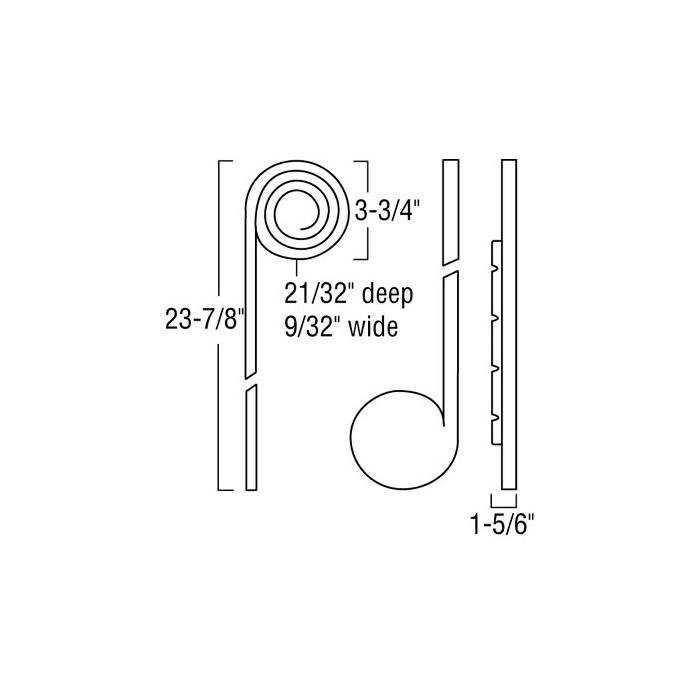 Spiral Tambour Track Features
Track designed for surface mounting

Combine with NPT48 straight sections with NPC51 corners to accomodate most any size tambour door of 3/16" thickness

Works with Flat Slat w/ Bevel Tambour door

Tambour door sold separately
Model: NPST21