Hard Maple Trim and Other Mouldings
Item # 26856
---
Please Choose Or
Scroll Down For More Info

:
---
Starting at: $21.60 / Each
---
Hard Maple - Trim and Other Mouldings

Select from these trim and other mouldings and have them shipped finished or ready to finish
---
Custom stain matching service is available at additional charge
All pieces are 96" length
(Ground shippers treat these as oversize, There is a $4 per piece additional charge)
Conestoga's moulding program offers great values in traditional wood selections. Consisting of high quality solid wood materials, the moulding program has been formulated to include those designs, profiles and options that will complement the most discriminating tastes. Complementary products include select moulding profiles, refacer's 1/4" solid wood cabinet facing stock, cabinet framing, front frames, valances and fillers.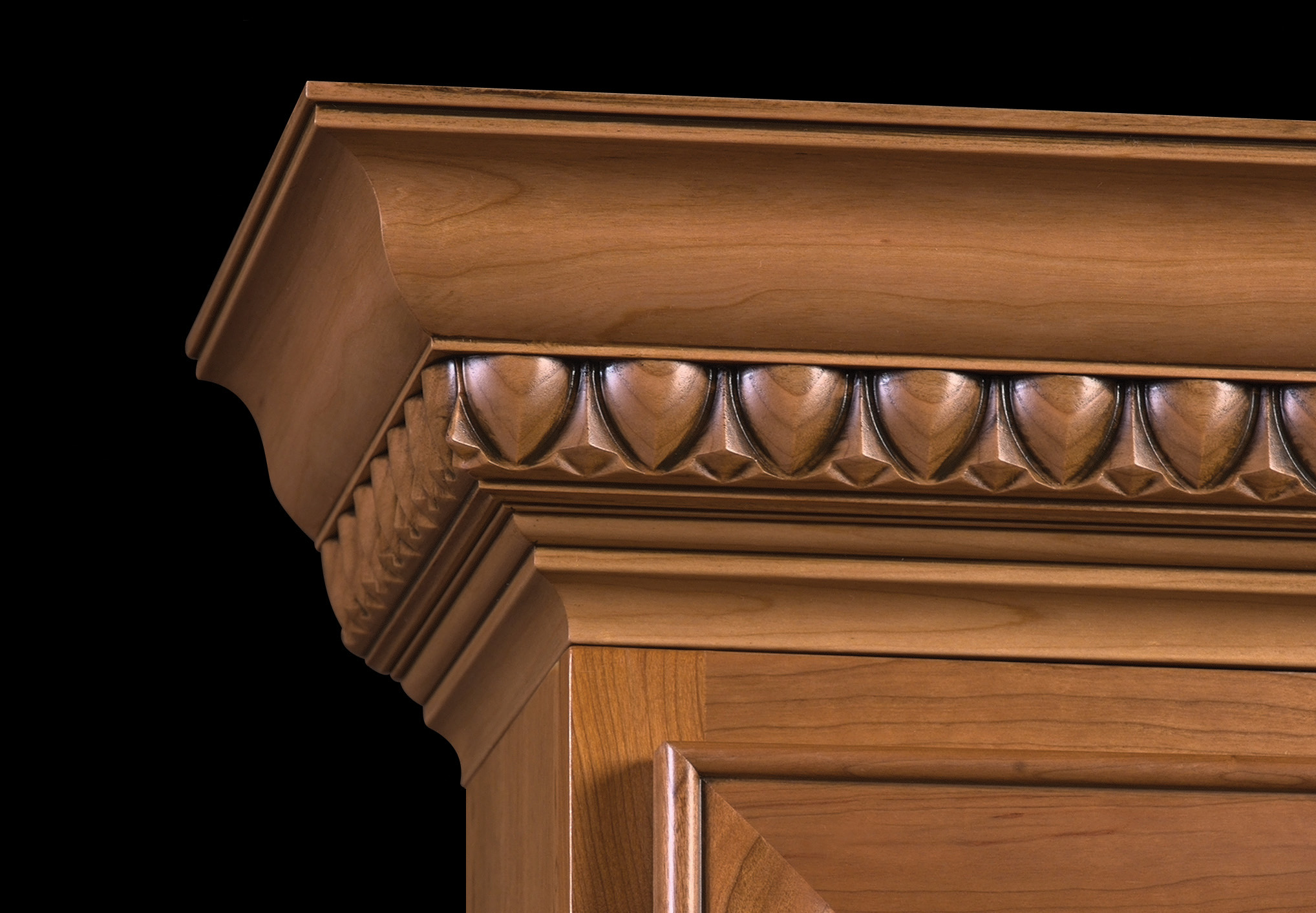 ---

Choose your Moulding

(Each piece is nominal 96" in length)
Colonial Base 10
Beaded Base 381
Beaded Panel 309
Beaded Trim 1439
Inside Corner Cove 11
Outside Corner 12
Scribe 14
Scribe 1809
Quarter Round
Colonial Casing 21
Shoe Moulding 583
Notes: Crown 801 will be made with a paint grade heel. Drawings are not to scale



Select Your Finish


The finish combinations below are not all-inclusive and all colors shown are not compatible with all wood species.
Custom stain matching is available at additional cost
(contact Customer Service)
Maple Stain and Glaze Samples

Alpine with pewter glaze
Autumn with caramel glaze
Bordeaux
Butter Rum with brown glaze
Butter Rum with oyster glaze
Chestnut
Colonial
Colonial with sable glaze
Codovan with sable glaze
English Toffee with caramel glaze
Espresso with sable glaze
Ginger
Harvest Gold with brown glaze
Honey with sable glaze
Mesa with white glaze
Natural
Natural with caramel glaze
Nutmeg
Sienna
Washington Cherry with brown glaze

Cherry Stain and Glaze Samples

Autumn with brown glaze
Autumn with pewter glaze
Bordeaux
Bordeaux with sable glaze
Butter Rum
Chestnut with caramel glaze
Colonial
Colonial with sable glaze
Cordovan
English Toffee with brown glaze
Espresso
Ginger with brown glaze
Harvest Gold with caramel glaze
Honey
Natural
Natural with white glaze
Nutmeg with brown glaze
Nutmeg with pewter glaze
Sienna
Washington Cherry with sable glaze

Other Woods Stain and Glaze Samples

Alder - Colonial with brown glaze
Alder - Harvest Gold
Alder - Mesa with white glaze
Alder - Natural with brown glaze
Pine - Autumn with sable glaze
Pine - Cordovan
Pine - Nutmeg with brown glaze
Quarter Sawn White Oak - Autumn
Quarter Sawn White Oak - Chestnut with brown glaze
Quarter Sawn White Oak - Nutmeg with caramel glaze
Red Oak - Alpine with pewter glaze
Red Oak - English Toffee
Red Oak - Natural
Red Oak - Washington Cherry with brown glaze
Soft Maple - Honey
Soft Maple - Natural with pewter glaze
Walnut - Bordeaux with sable glaze
Walnut - Chestnut
Walnut - Natural
White Birch - Cordovan with sable glaze
White Birch - Espresso
White Birch - Mesa with brown glaze
See the stain/glaze compatibility chart for more information. Consider ordering a sample of your finish color/wood combination.

Select An Optional Glaze Color
Brown
Caramel
Chai
Coffee

Oyster
Pewter
Sable
White
Product Warranty Information
Information about Conestoga product and finishing warranties.
Finishing Notes
When ordering unfinished, doors should be properly prepared prior to applying any finishing products. Be sure to read and understand the instructions provided by your finish manufacturer. You may need to perform additional sanding to prepare your products for finishing.
Cabinet doors are your way to reflect your personal vision on the look and feel of your kitchen. By selecting new cabinet doors for new construction or replacement cabinet doors for remodeling, you will find that your kitchen becomes your personal space in a whole new way. Your custom cabinet doors are available in a great selection of wood species which you will finish with your chosen stain, paint or finish.
If you need sample kitchen doors to try in your home, you may want to buy a full size door which can be used in your project, or you may order any size you prefer.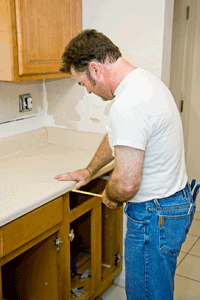 (Click on link or image above for measuring guide)