Table of contents
QuikTRAY Rollout System Measurements
QuikTRAY Measurement Worksheets & Instructions
In order to properly select your QuikTRAY components, you will need to take some measurements of the cabinets where you intend to install your new QuikTRAY rollout system.
You will need the following:
1) First, measure the recess behind the face frame of your cabinet. This is shown below: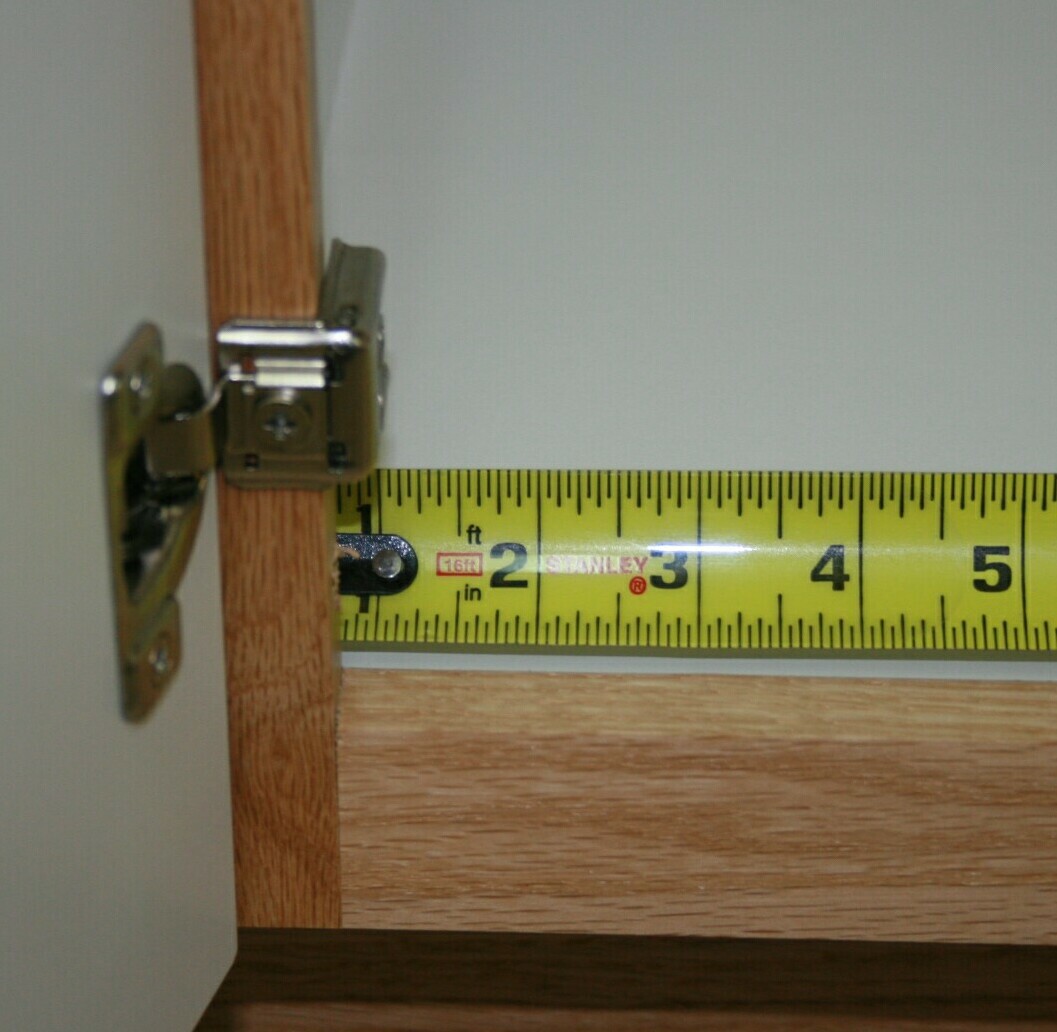 This is the distance from the frame of the cabinet door to the inside wall of the cabinet. You will need to measure each side, right and left. These measurements we will call left recess "W" and right recess "Y".
2) Measure the opening width of the door where you intend to install your QuikTRAY rollout system. Do not make any adjustments for hinges. This is the "X" dimension on your worksheet.

3) Now we will check to see if the door hinge or the door itself is in the way of a rollout shelf. In our illustration, the hinge is an intrusion into the opening. We will need to measure how much it intrudes into the door opening. This is the hinge or door intrusion "I" and/or "RI". See picture below:
4) The last measurement will be the depth of the cabinet. Record this as depth "Z". With the depth measurement we can determine drawer slide needs. We will take the depth and we will select the slide to be the nearest 2" increment less than your actual measurement. (Example: Depth = 23.5", you will be selecting a set of slides that are 22". If you do not select downward, you may order a shelf that will NOT fit in your cabinet opening)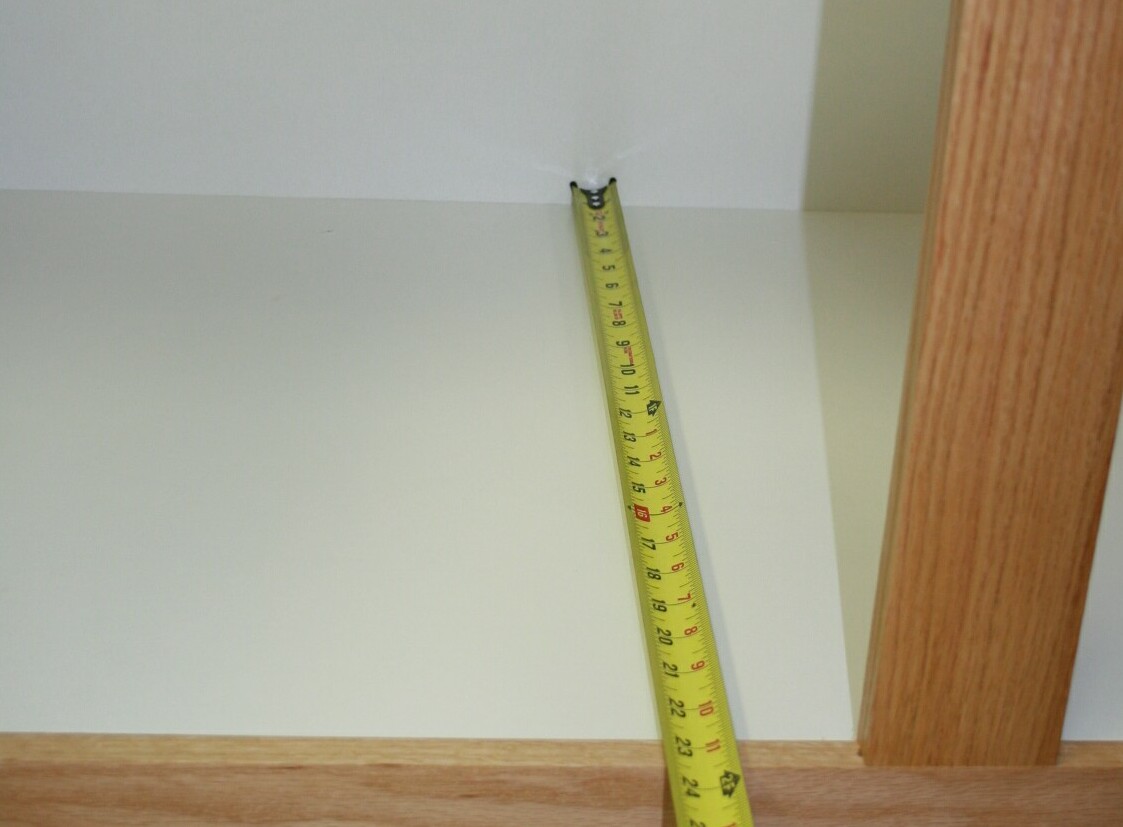 Full extension, side mount drawer slides come in increments of 2" and our full extension, ball bearing slides are available in lengths from 10" to 28".
Full extension, self closing, soft close undermount slides come in increments of 3" and are available from 15" to 21" in length
Now that you have your measurements, you can email or fax your measurements.
Your tray/shelf size calculations will be done for you and emailed to you and you will recieve an email from our sales department with instructions on completing your purchase.