1" QuikTRAY Rollout System
Item # 215
---
Please Choose Or
Scroll Down For More Info

:
---
Starting at: $25.37 / Set
---
QuikTRAY Rollout System Hardware Pack
(Scroll down to see contents of pack)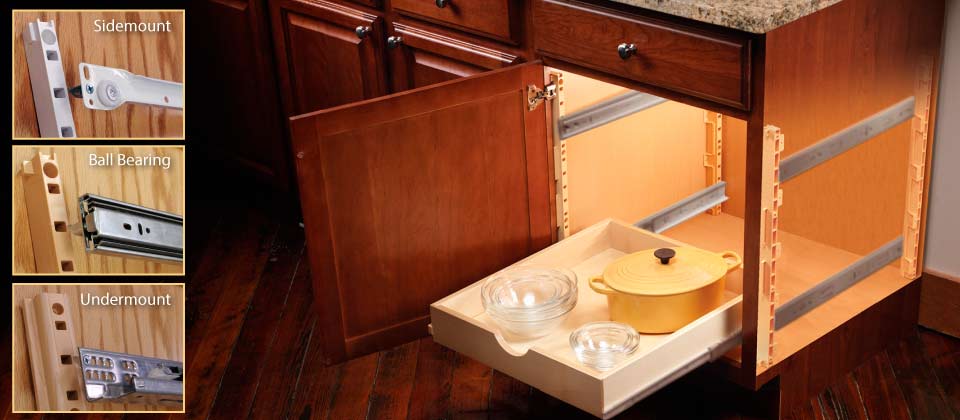 How can you convert your hidden under counter storage to usable space with a roll out shelf? Easy, with the "Simple solution...". When you need a quick tray, use the QuikTRAY Rollout System.
Call it rollout shelving, pullout shelving, storage drawers, quicktray...whatever you want. It still makes those hard to reach areas reachable.
Here is everything you need (trays/shelves and drawer slides sold seperately) to mount two rollout shelves in a single cabinet opening (std opening height is 20 to 26"). No worries about how to make it work. Just follow the simple instructions and enjoy your shelving.
4 QuikTRAY Supports (size selected)
8 T-506 Hook Dowels
8 HAR-031 6-32 x 3/8" Machine Screw
20 HAR-020 #6 x 7/16" Pan Head Philips Zinc Screw
1 INS-015 Instruction Sheet
Use our
QuikTRAY Worksheet
to collect your measurements and then submit your dimensions and obtain your results.
QuikTRAY Rollout System Help Files and Videos
---
How easy is it to install the QuikTRAY Rollout System hardware?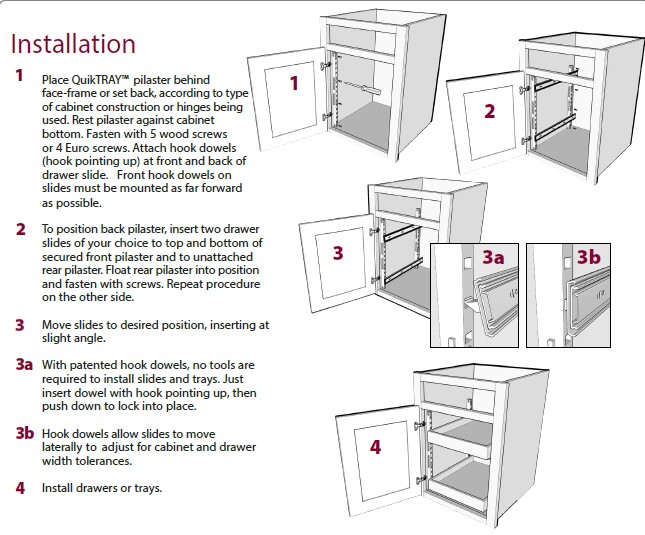 (Click to enlarge)
---
Watch the video on Ron Hazelton's House Calls Show
Click on Ron's banner to see the QuikTRAY installation

How much can these QuikTRAY Rollout Systems hold?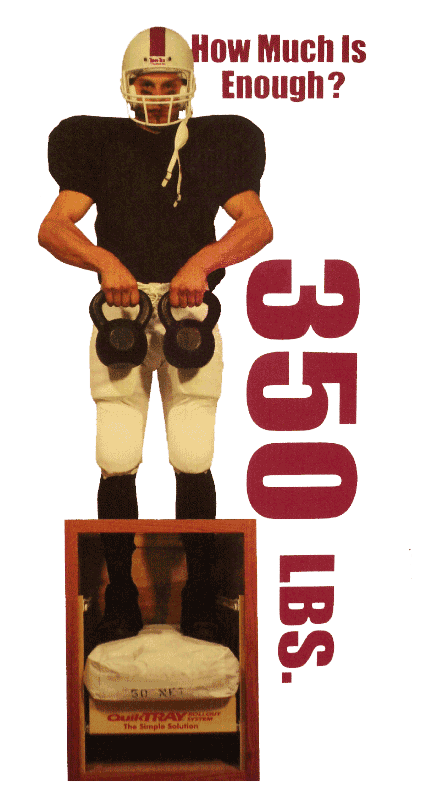 Here are some pictures of the QuikTRAY and custom shelves installed in a peninsula cabinet. Remember, all shelves/pullouts are sold seperately!
| | |
| --- | --- |
| | |
| Cabinet with two pullout trays | Pullout corner bumpers work! |
| | |
| Trays installed in a 2 door cabinet w/center post | Here is the support post installed |
All of the images demonstrate the use of the QuikTRAY Rollout System parts along with our custom maple pullout shelves (sold seperately). The bottom photos demonstrates the use of the QuikTRAY support post on a double door cabinet with a center mullion.
Take a look at some of our Customer Homes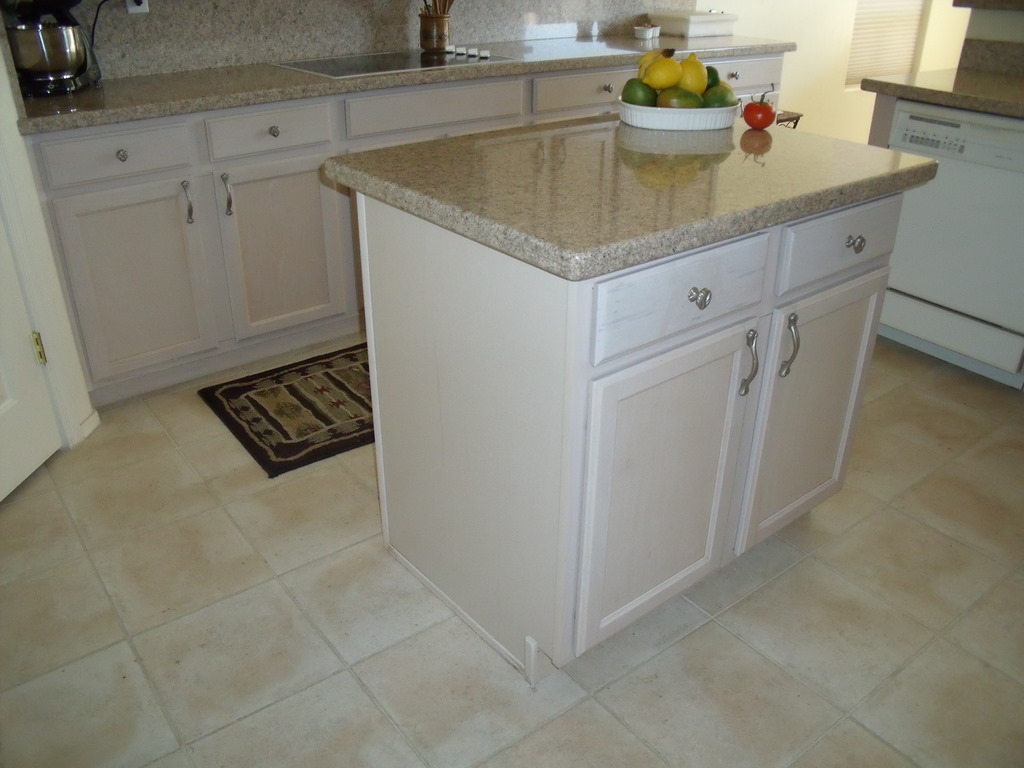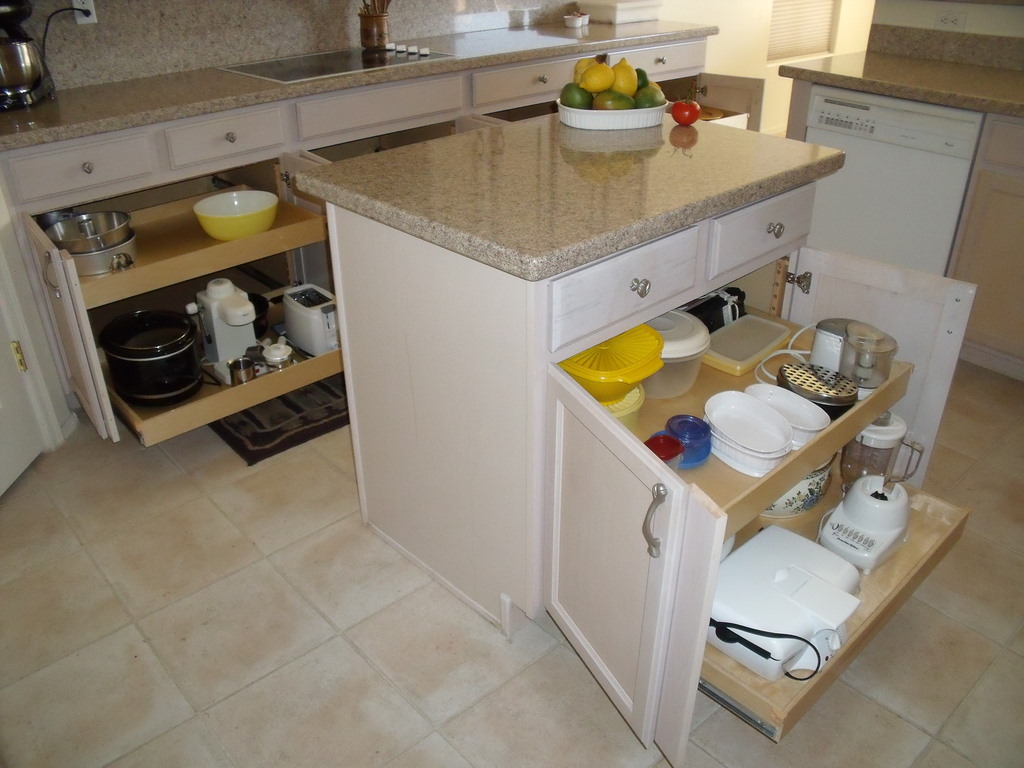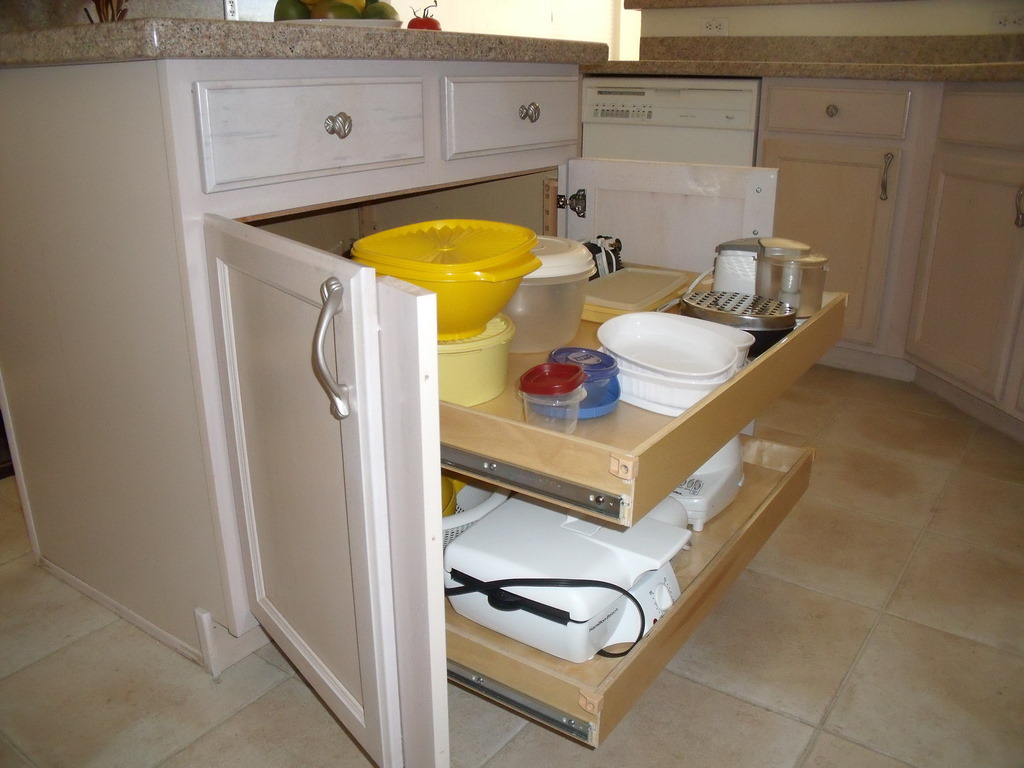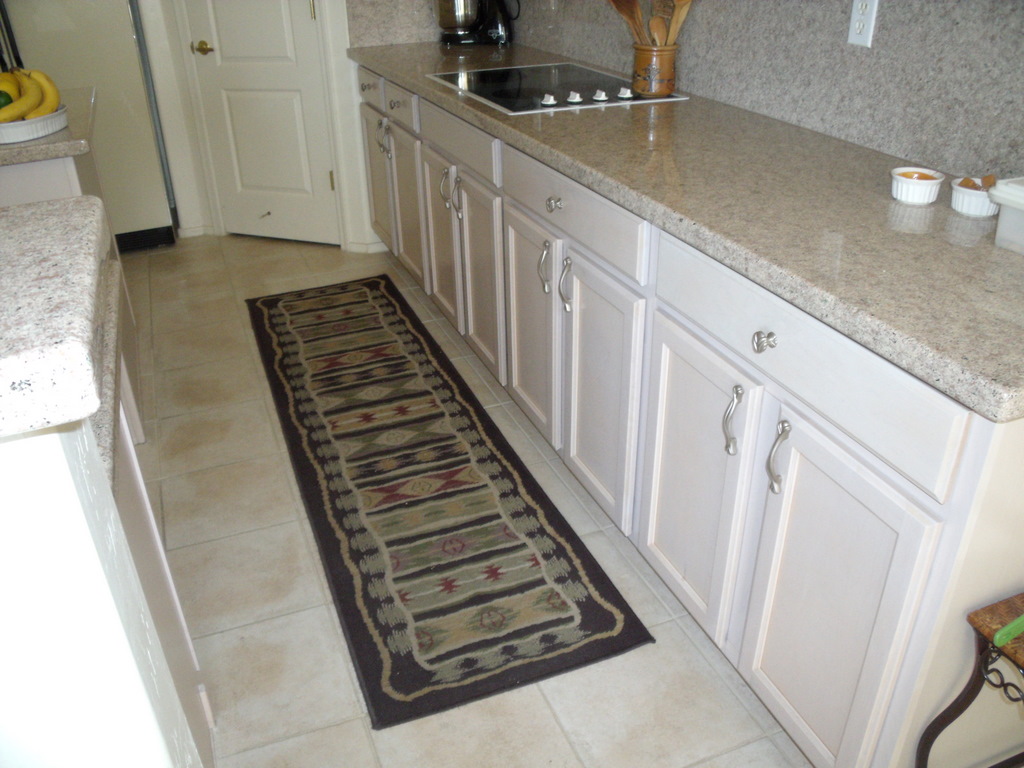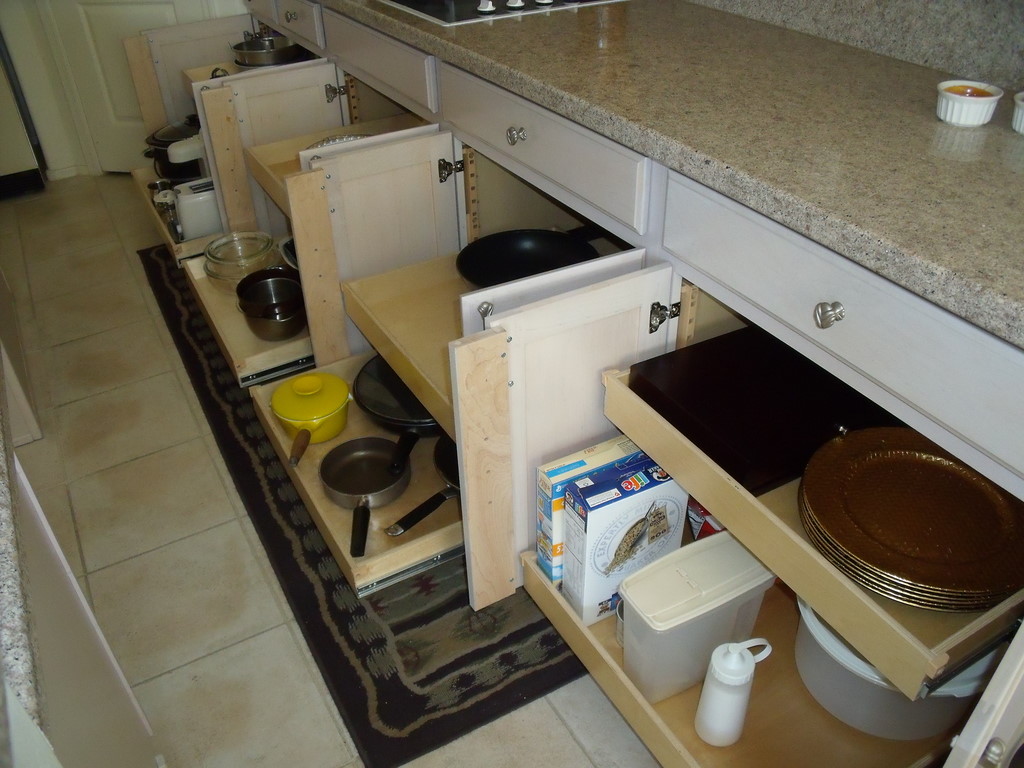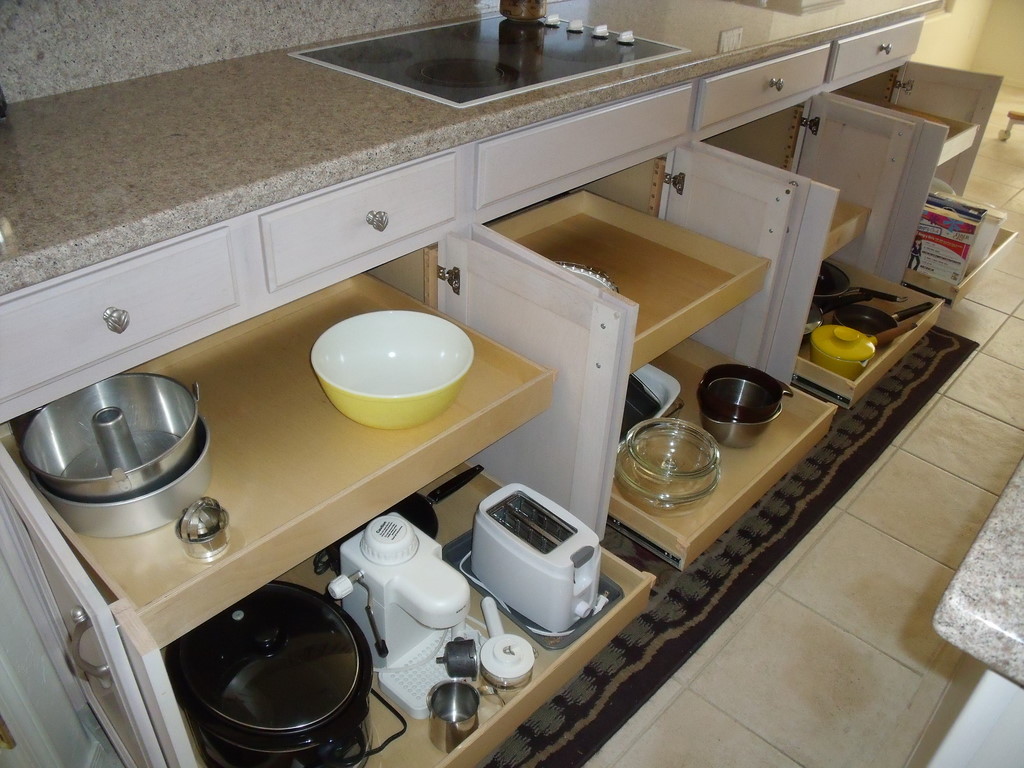 Great job on these cabinet modifications! Yours can look just like these!
Lance M. in Arizona, made the same cabinet modifications as shown on Ron Hazelton's House Calls. He cut out the center divider, attached it to one of the doors and then installed his custom built double width pullout trays and accessories by QuikDrawers.com. Lance spent less than $600 to complete his project.
See how simple the installation is for the QuikTRAY Rollout System and download the installation instructions (standard set installation shown):
Sold per set