Economy False Drawer Front Clip
Item # 26628
---
Please Choose Or
Scroll Down For More Info

:
---
---
False Front Clip - Turnbuckle Style
Locks with just a twist!
This is perfect for the apartment and multi-unit housing industry!
---
(Click for larger image)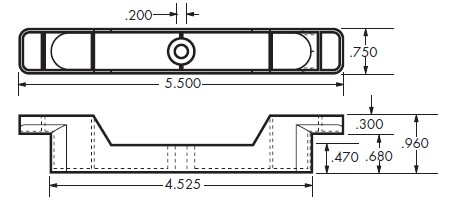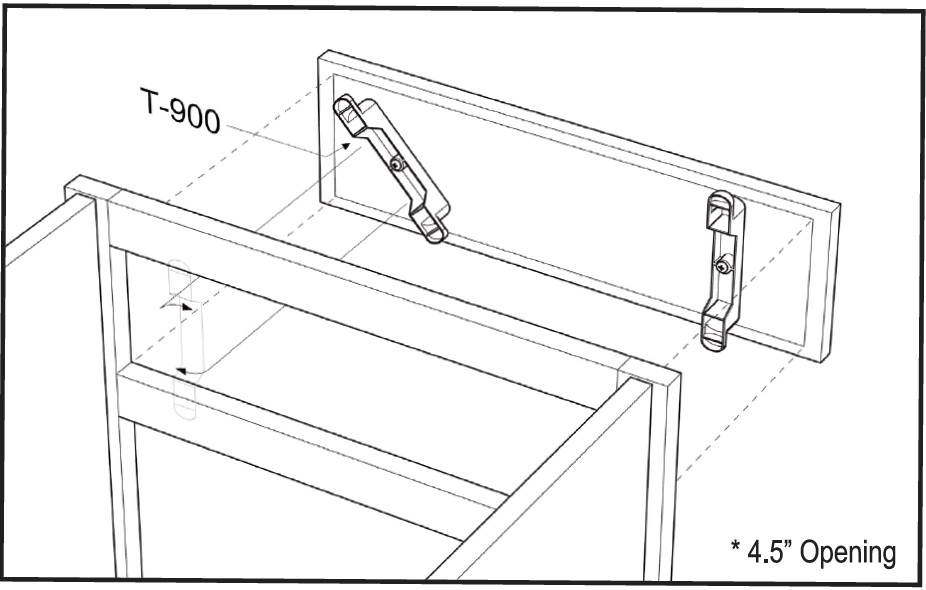 | | |
| --- | --- |
| When You Buy | You Save |
| 11-49 sets | 15% |
| 50-99 sets | 25% |
| 100+ sets | 40% |
1" Screws for turnbuckle false front clip included
(2 per set)

*
---
How to install the turnbuckle style false front connector - clip
Make pencil mark on one
end at midpoint of height
Make pencil mark on the
other end at midpoint
of height
Connect the two pencil
marks with solid pencil line
You should have a solid pencil
line from one end to the other
Place clips with screw
holes directly over the
pencil line
Snuggly screw in a 1"
wood screw to hold
clip in place
You will turn both of the
attached clips approximately
45° to install
Turn clip back to upright
once it has been placed
in position
Turnbuckle brackets are
packaged per pair
*Drawer front thickness must be greater than 1/2" to prevent penetration of screw. Be sure to verify prior to attaching your false front clips
No matter what you call them, false front clip, false front connector, fake front fastener, dummy front fastener, panel fastener or whatever you choose, these clips can save you headaches and hours of backbreaking labor. If you have ever had to attach a panel to the front of a sink cabinet, then you know what we mean.
Just attach one of these turnbuckle connectors to each end of your false drawer front or panel and then just position the front panel and reach under to spin the turnbuckle to lock it into place. This is ideal when your sink has already been installed and you only have a little bit of room to work.
Tenn-Tex Plastics is a leader in high quality plastic injection moulding and design, focusing on product development and customer service. Tenn-Tex specializes in furniture, kitchen and bath cabinetry and hardware distribution. Tenn-Tex is committed to designing and manufacturing superior products at competitive prices while providing excellence in service and quality.

Tenn-Tex products include specialty drawer slide brackets designed for easy installation, a patented QuikTRAY rollout system, shelf clips, shelf supports, institutional shelf supports, corner braces, glue blocks, false front clips, glass door retainers, slide brackets for under mount and side mount slides, brackets for ball bearing slides, cover caps, shipping clips, spacers, inset brackets, toe kick endcaps, paint caps, furniture glides and much, much more.

QuikDrawers is an authorized distributor of Tenn-Tex fine products and we look forward to hearing from you.
This clip requires a minimum opening height of 4½"
A 1" pan head screw is recommended for 3/4" thick drawer fronts. Be sure to verify your screw length to insure that it will not penetrate the face of your drawer front.
Screws are included (2 per set)
Minimum purchase 3 pair
Sold as sets, enough to do 1 drawer front
*Drawer front thickness must be greater than 1/2" to prevent penetration of screw. Be sure to verify prior to attaching your false front clips