Table of contents
Conestoga Paint & Glaze Compatibility Chart-Page 1
Page 1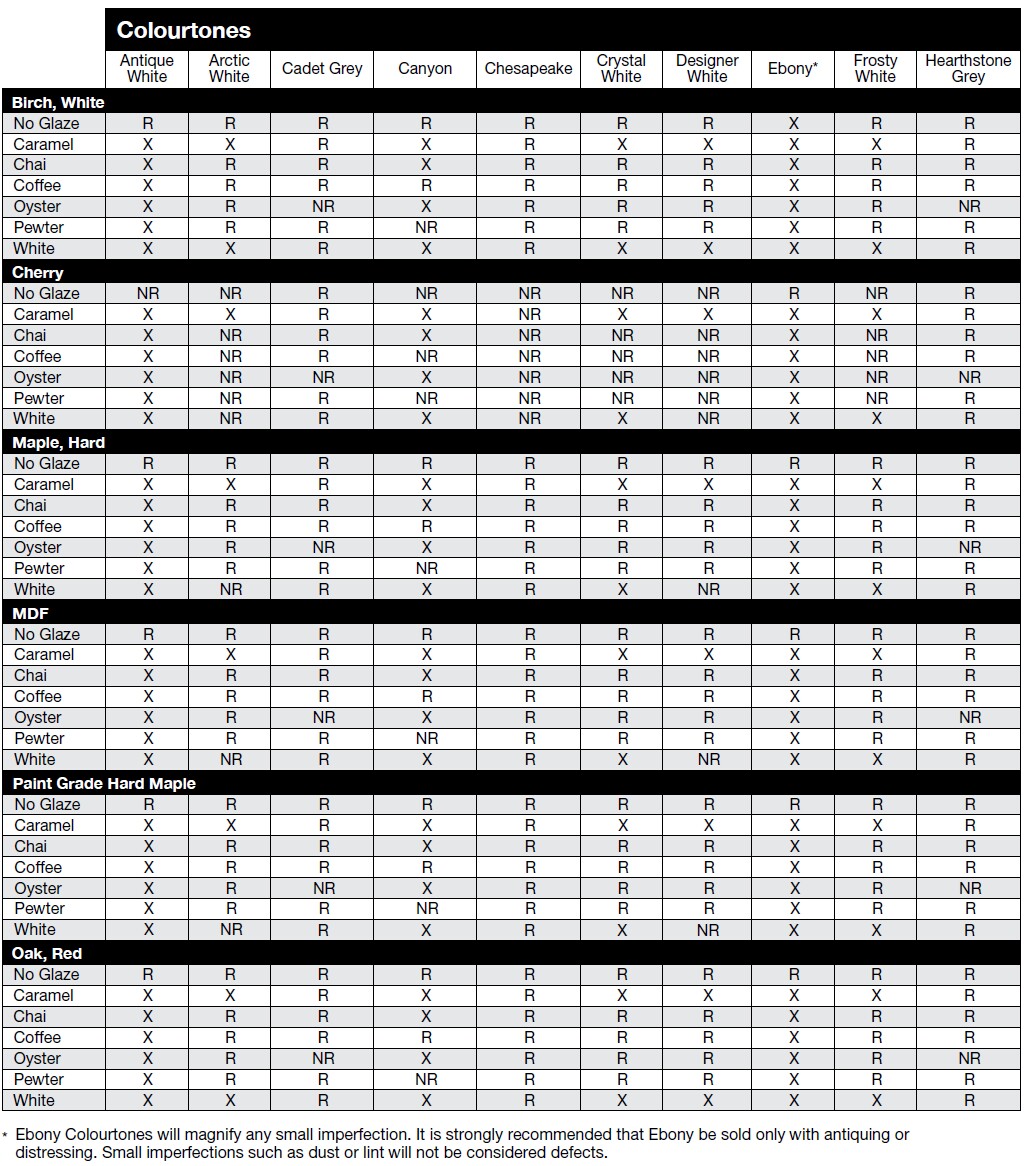 Click on chart to enlarge
---
Using the Offering and Availability Charts
Offering and availability charts should be referenced prior to placing an order.
Locate the desired finish in the top row, then follow the row down to the desired specie/glaze combination found along the left column of the chart.
The box where the finish, specie and glaze combination intersects, will contain one of th following references:
R = Recommended: These finish combinations refer only to the consistency of the finish application and not the aesthetic beauty of the combination.
NR = Not Recommended: These finish combinations are problematic and do not meet our standards for color consistency. They also highlight various other characteristics such as machine marks and open end grain that will not be considered defective. NR combinations will receive a 20% upcharge to the design charge compensating for additional labor required for difficult combinations. Even if a sample door is purchased, we cannot guarantee that the next order will be an exact match to the sample door. We will not guarantee color consistency on NR combinations.
X = Not Available; Such combinations present application challenges which result in finish appearances that cannot be consistently reproduced and are not available.