Table of contents
How To Measure For Cabinet Doors and Drawer Fronts
Measuring For New Or Replacement Cabinet Doors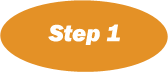 Choose Door Design And Wood Or Material
Remember, mullion and frame only doors are available for most of our door styles.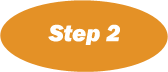 Measure Your Door And Drawer Front Openings
We will use a 1/2" overlay as example in all explanations. If you choose a different overlay, adjust the formula to reflect the different overlay measurement.
Example: For 5/8" overlay, use opening plus 5/8" x 2= 1-1/4" versus the 1" shown below.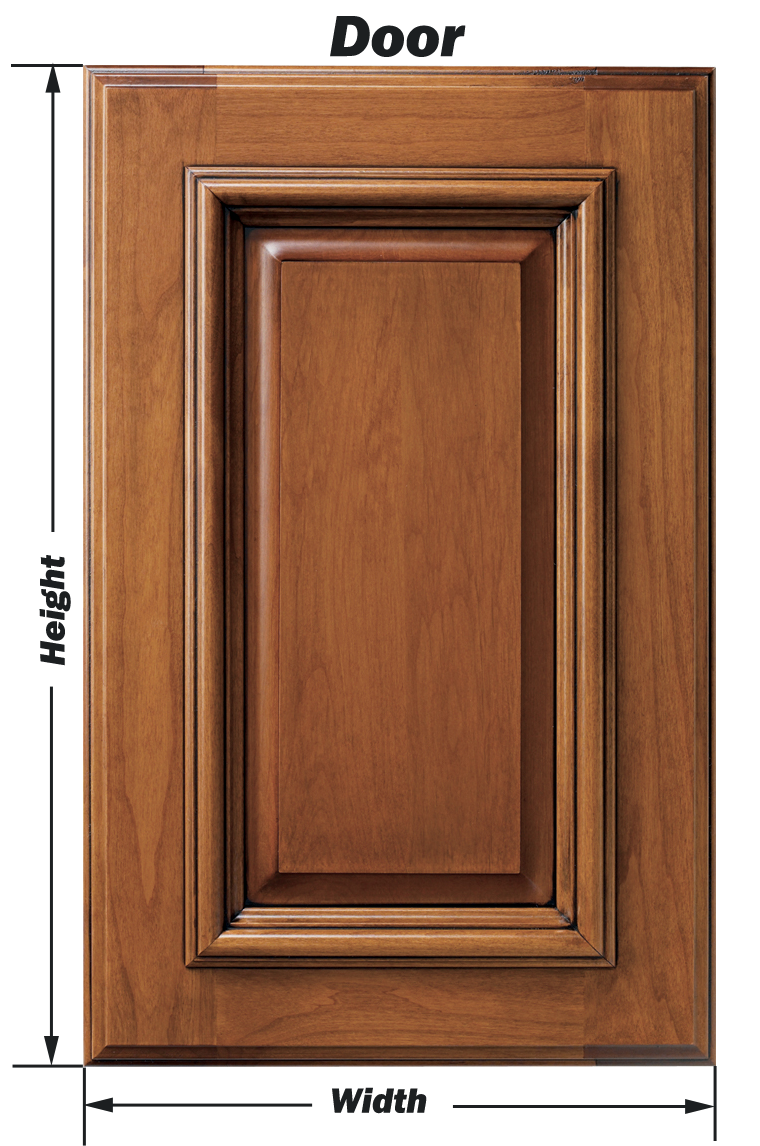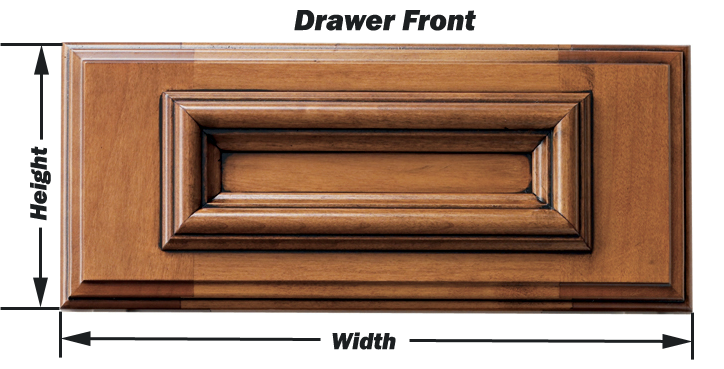 Measuring Openings: Always write the width first. Example: "width 12 x 27 height"
Measure all door openings, including drawer fronts and false fronts to the nearest 1/8" and write sizes on a scratch pad. To prevent ordering errors, it is a good idea to measure all openings twice. Doors and drawer fronts will be custom made to the sizes you specify. Do NOT order by opening sizes. Use the formula below to determine the ordering size.
Figuring Order Sizes
Determine if you have "frameless" or "face frame" style cabinets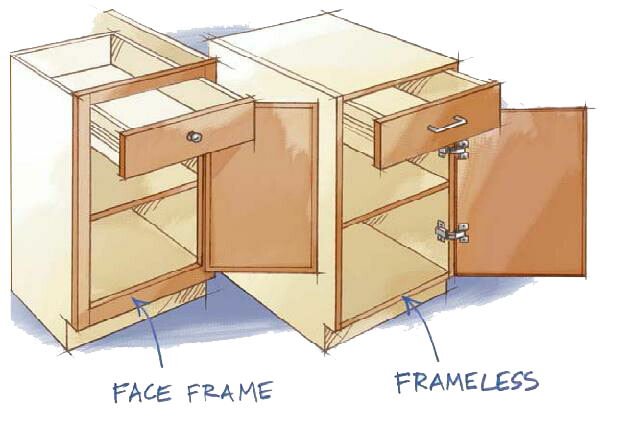 Measuring for your new cabinet doors is as easy as measuring the height and width of your cabinet opening
Gather materials (pencil, paper and measuring tape)
Measure width of actual door or width of opening
Measure height of actual door or height of opening
If you are replacing doors and want the same size, it is easiest to just measure the old door.
For single doors, you are finished
Decide if you will be using hidden, or european style hinges
Gather the width and height dimensions for all of your openings.
If you are covering a single opening with two doors which meet in the middle, just add 1" (or your desired "overlay" to the each side of the opening width), divide by 2 and subtract 1/16" from each. Notate these as "butt" doors.
Mark each door measurement as right or left door swing. This is determined as you look at the face of the door... is the hinge on the right or left?
Proceed to product pages and make your selections or fax or email your list to us and we will provide you with your quote.
Most face frame style cabinet doors are 1" larger than the opening that they cover. Thus, if you your opening is 15"w X 30 1/2"h, then the door will most likely be 16"w X 31 1/2"h. The compact hinges that we offer in 1/2" overlay will accomodate this size perfectly.
Add 1" (for 1/2" overlay doors) to the width and 1" to the height of each opening size. When figuring "Ordering Size" for split or "butt" doors (two doors covering the same opening), add 1" to the height; then add 1" to the width and divide the width by 2 and subtract 1/16". This will allow for a 1/8" gap betwee the doors. Record these measurements on your scratch pad for use when you order your doors and drawer fronts.
Split door example: 36" + 1" = 37", 37" ÷ 2 = 18 ½", 18 ½ - 1/16" = 18-7/16"
Order two doors to cover any opening over 24" wide. Doors over 24" wide will not be warranted against warping.